At its large hotels, St. Lucia is much like other Caribbean islands. What makes the island so special, in our view, is its rugged terrain, interesting history, beautiful climate and delightful people. Together, they offer a compelling glimpse of what the Caribbean 'used to be', physically riveting and spiritually renewing.

We are not a "luxury five-star" accommodation. Brigand Hill is peaceful and informal - but close to well-known tourist venues like Marigot Bay, Anse Chastenet and the major towns. Come here to relax and enjoy nature.

Our vision for Brigand Hill ~ close to nature, close enough to everything else ~ has been to celebrate what makes St. Lucia so unique, its verdant mountains, beautiful rain forest, uncrowded beaches, healthy food and calming lifestyle, and thus to offer our guests an experience from which they emerge refreshed and eager to return.

We hope to welcome you to Brigand Hill soon!

Staff
The staff know the who, what, where and why of St. Lucia, so be sure to enlist their help in assuring the success of your holiday. 
George (left) is head of house & is also responsible for maintaining the villa and its grounds. Ask him for any needed repairs, or for details on reaching beautiful private beaches, waterfalls, mountain hikes or trips by local fishing boat. George can also arrange for local seafood and can light up an evening with bamboo tiki torches. A bamboo cannon can also be demonstrated!

Bertilla is our chef.

Miss Vera is in charge of laundry and house-keeping.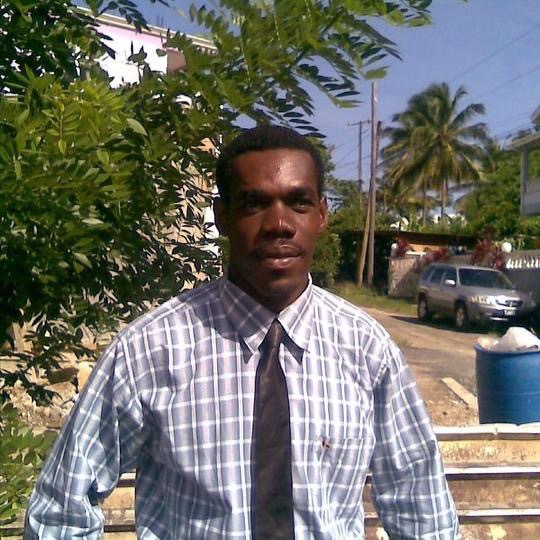 "St. Lucia is a dream destination. So many things to see and do on the island. Scuba diving and snorkeling was great...we recommend Scuba Steve at the Ti Kaye!"  --Clay, Ceil, Patrich & Stephen Cook, Winston Salem, NC 
"We had a MARVELOUS TIME at Brigand Hill--your beautiful home in St. Lucia. The staff  couldn't have been nicer. They made our stay very comfortable and easy. The weather was perfect and we enjoyed every moment." --Valerie
and Jim O'Halpin, Stamford, CT    
"I've never in my life been so pampered, catered to and wonderfully fed. Before we arrived, I asked George if he could find a playable guitar I could borrow. Voila! There it was when I arrived. …It's been a very memorable week thanks in large part to Bertillia and George." --Dave Montgomery, Jacksonville, FL, 2013
Airport Pickup
George can arrange, but there are always plenty of cabs available.
 
Best Guide Book
Hands down, the one you want is Indigo's "St. Lucia". A copy is available for reference at the villa, where we also provide information on all St. Lucia's attractions

Car Rental
Cosmo Car Rentals: Sean Jules
Phone: 721-9237
Mention you're a guest at Brigand Hill

Currency
St. Lucia uses the Eastern Caribbean currency (universally referred to as "EC"). One US dollar equals 2.7 "EC". You're best advised to employ EC; while USD, travelers checks etc. are readily accepted, you may suffer on the exchange rate. Generally, local prices are somewhat lower than most guests expect, though the larger hotels charge US-type rates for food, beverage and services.

Grocery Shopping
For big "shops", we like Super J's Supermarket in Cul de Sac; Marigot Bay's ship store has some groceries and wine, but at premium prices. Better to shop at other local supermarkets. The open-air market in Castries offers a wide variety of fresh fruits and vegetables, herbs, pottery, and native crafts at excellent prices (though be prepared to barter). George can shop for you for a fee of $60 and can direct you to the wine shops.

Clothing Optional ... OK?
Certainly--but best when the staff is off site!

Telephone
The telephone number at Brigand Hill is 758-458-3917. Calls may be dialed directly from Brigand Hill to the US and Europe; on outbound calls, guests are requested to use a credit card or to dial collect. Please call George ahead of your arrival (758-712-1818) to arrange your first night's dinner and confirm your arrival.  If you wish him to do so also, you may arrange for  food and beverages to be stocked. 



 
Entering St. Lucia
A passport is required to enter the country. If you elect to rent a car, you must obtain a St. Lucian driver's license (good for three months; obtain at the airport when you disembark). Drive on the left side of the road (as you would in the UK) and be especially careful on Friday afternoons (pay day in St. Lucia and a day when the rum shops do excellent business.) Don't pick up hitchhikers around Soufriere; they will likely panhandle from you with heart-rending tales of personal misfortunes in life (all clever fiction). Tourists are charged a departure fee of $26.

Using taxis
Taxis can be the best bet if you plan to spend most of your time at the villa, with only a few trips around the island. The Staff can estimate costs and book one for you, but be sure to negotiate the driver's fee ahead of time (and be clear about the currency). Obviously, the St. Lucian driver knows his way around and liberates you to enjoy your fill of food and drink.

Tipping
While staff salaries cover their basic responsibilities, our staff rely on gratuities for an important part of their income. Guests typically tip approximately $60 US$ per individual guest (adults and children) per week, divided between Bertilla, George, and Miss Vera, as you consider appropriate. Please pay each staff member directly.

Electric System
The electric current throughout the villa is 220 volt A.C., not what you're used to in the U.S. Adapters are provided, but be aware that the island's power supply is very "dirty"; consequently, we strongly urge the use of surge suppressors, which are provided, before plugging in appliances.
Internet
Wireless access is available.

Nearby Ti Kaye resort and spa: